A Word From The Founder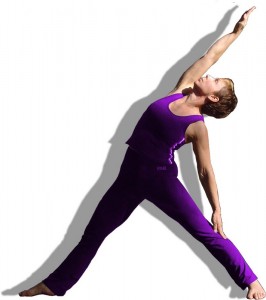 I once was chronically ill. After prayer for healing I gradually got well, and the Lord started teaching me how to use gentle exercise for health and wellness. When people are sick and stressed, shouldn't they think of the local church? Why is it our culture believes the answers are in the yoga studios instead? Yoga cannot give us life and peace.  WholyFit classes inspire people to exercise and read the Word of God. Our instructors have come to the same conclusion I came to: Exercise is God's good medicine and the Word of God is healing to the whole body!
People contact me every day from all over the world wanting to attend WholyFit classes in their cities. Needed: new WholyFit Instructors like you!  Wouldn't it change the world if WholyFit instructors offer classes in every place there is a desire for them? I love the promise from the Bible that says, "It is God who began the good work in you and He is able to complete it."
Together, let's be a part of something bigger than an organization – let's be a part of a movement of the Holy Spirit that will change the world and build up the Kingdom of Jesus Christ the King!
In Jesus,
Laura Monica
WholyFit Founder
American College of Sports Medicine
Certified Health Fitness Specialist
Canadian Fitness Education Services Trainer, Fitness Theory and Practice Course
CLICK HERE FOR INFORMATION REGARDING WHOLYFIT INSTRUCTOR CERTIFICATION